How do Spade casino slots work?
As the developer itself is based in Asia, most of the early Spade games were Asian-themed slots. To this day, this remains their staple, but there are so many other titles available, including a Megaways series of games.
Just like the slot games from Aristocrat Gaming, Spade slot games are known for their free spins and bonus features. Additionally, you will find that most Spade games also feature high quality graphics. As well as slot games, Spade has also produced multiple other types of casino games, including fish tables.
The best Spade slots casinos
| | | | |
| --- | --- | --- | --- |
| Site | Best for | Bonus Offer | Games |
| Pulsz | Slot selection of 300+ games | 5,000 Gold Coins and 2 Sweeps coins | Slots, Jackpots, Megaways, Hold and Win, table games |
| Gambino Slots | Free spins promotions | 200 free spins and 100k G-Coins | 130 free slots |
| Fortune Coins | Cash sweepstake prizes | 140k Gold Coins and 500 Fortune Coins | Slots, Fish Games, table games, Keno |
Win money playing Spade casino slots
There's good news, as you can play Evoplay and Spade games for real money at certain sweepstakes casinos. If you want to play games like Kung Fu Dragon and Fishing War for the chance to win cash prizes, you can find out how to do so by following the advice below.
How does the currency system work?
Most sweepstakes casinos operate using two different types of virtual currency. First of all, you have your basic currency, which most operators refer to as "Gold Coins" or something similar. This currency can only be used to play games for entertainment. It cannot be used to trade for real-world prizes and has no cash value.
The second virtual currency type that most operators have is known as "Sweeps Coins" or "Sweeps Cash". This can be used to play slot games in promotional mode and your sweeps coins can ultimately be used to redeem cash prizes at sweepstakes casinos who offer them.
How does the coins system work?
The coin system at a sweepstakes casino is relatively simple, and as explained above there are only two different types of virtual coins to be aware of. Once you are using them, the coins at a casino work the same as casino chips at a land-based casino. When it comes to obtaining coins, you can either get them for free via various promotions and contests. If you so wish, you can also purchase them in packages either in the app or using one of the payment methods that is supported by your provider.
How to play without buying coins?
At most sweepstakes and social casinos, it's actually quite easy to keep playing without buying coins. This is true even if you want the opportunity to win real money. Below you can check out our experts' top five tips for playing without buying coins:
Use your welcome offer wisely.
Log in daily to claim the daily reload bonus.
Look for social media contests.
Use referral codes where possible.
Budget well and use a strategy to increase your chances of winning.
How to get free Sweeps Coins?
Sweepstakes casinos legally cannot sell you sweepstakes entries as it is prohibited by US law. As a result, there are plenty of ways that you can get your hands on free slots sweepstakes coins at all social casinos with sweeps.
For starters, most sweepstakes casinos will give you free Sweeps Coins as part of the welcome offer. Additionally, you will sometimes find that they are included also with the daily reload bonus and other promotions. Following the operator on social media is also advisable, as many sweepstakes casinos will advertise free Sweeps Coins giveaways and contests on their Facebook pages.
Lastly, you can also request free Sweeps Coins by post. All that you have to do is write your request on a postcard and send it to the casino operator's land-based address.
Don't forget your social casino bonus!
The best casinos with Spade Gaming slot machines
While learning about Spade games and the best titles is important, you also want to know where you can find and play them. Below, you can find some short reviews about the top sweepstakes casinos that currently have Spade games and slots available in their lobbies.
The best sweepstakes at Pulsz casino
Pulsz is one of the top-rated casinos and one of the best places to play Spade slot games and more. The awesome welcome bonus gets you 5,000 Gold Coins to start things off, meaning that you can play Spade titles for free. Pulsz also provides players with the opportunity to win prizes via the sweepstakes system and is very active on social media.
As well as Spade games, you can also find titles from other top-tier providers at Pulsz, including Habanero Slots. One of the things that players like about Pulsz, is the fact that a desktop app is available to install on your computer. Pulsz is very active on social media, with Facebook, Instagram, Twitter and TikTok accounts all active. Should you create an account with Pulsz, you can follow them to keep an eye out for special giveaways.
367,000 Gold Coins + FREE 32.3 Sweepstakes Coins
---
Get free spins at Gambino Slots
Gambino Slots is a sweepstakes casino that is considered to be something of a free spins specialist. The welcome offer, as well as including 100k in G-Coins, comes with 200 free spins. As the name suggests, Gambino Slots is home to multiple casino slots games, making it a must-visit site for fans of the spins.
The best way to play Gambino Slots is on the mobile app, which is available for download on Google Play, Microsoft Store, iTunes and Amazon. You can also make your in-app purchases using your app store account - meaning no need to link up a payment method. The fairness of Gambino Slots is good, with an average that can rival the highest RTP Stake slots.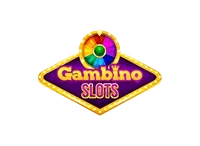 ---
Play Spade Casino slots at Fortune Coins
Fortune Coins is one of the best sweepstakes casinos for cash prizes. This is typified by the fact that you get 500 Fortune Coins  - its version of Sweeps Coins - as part of the welcome bonus. As well as slots, Fortune Coins also has a good range of table games, fishing games and other casino-style genres.
It is an overall diverse platform that has an excellent desktop website and a mobile-optimized version. As a result, you should find that you can play Fortune Coins on all of your devices. If you are looking for a diverse range of casino games and a real opportunity to win cash prizes with your sweepstakes while playing Spade games, then Fortune Coins is a great option.
1,000 ($10) No Deposit Free Coins + 360,000 Gold Coins
---
How safe is it to play sweeps slots?
As long as you use one of the recommended operators to play sweepstakes slots, then it is completely safe. In fact, as explained in a bit more detail below, it is actually a lot safer than playing regal slots. This is true whether you're playing Hacksaw Gaming slots or Spade games.
Why are sweeps slots so popular?
Sweeps slots are popular because they can be played completely free, yet still offer players the chance to win real money. While the chance of winning as much money as you could in real money gambling is lower, so is the chance of losing money.
What are Gold Coins and Sweeps Coins?
Gold Coins are used to play games for fun only when using a social casino site. You cannot trade Gold Coins for real-world prizes and they don't have any cash value. They can either be acquired for free or bought in packages. Sweeps Coins can be used in promotional play and cash prizes can be redeemed with Sweeps Coins at some casinos. They cannot be purchased and can only be acquired for free through bonuses.
Casino social slots vs Traditional online slots
Social slots can be played for free.
There is less risk with social casino slots.
Traditional real money slots are illegal in most of the US.
You can play social casino slots in all 50 US states.
Both potentially offer the chance to win real money.
How to choose the best Spade Gaming slot casinos
It's almost time to choose your ideal operator for playing Spade games, before you do thorough, here are some important things to consider:
Read our reviews
The community reviews here at SweepStakesCasino.com provide you with all of the information that you need to know about every Spade gaming social casino. Reviews are up-to-date with current offers and ratings are fair and honest.
Game selection
If you are looking specifically for a Spade games provider, then you'll want to find a casino that has as many Spade games as possible. Of course, you can also broaden your horizons and look for an app with a good selection of other games as well.
Offers and free sweeps
All social casinos have welcome offers and daily reload bonuses with Gold Coins. Ideally though, you want to find those with the best free Sweeps Coins promotions.
Cash prizes
If you want to play Spade games and slots for real money, then you'll want to check out the cash prizes available at the sweepstakes casino.
The best Spade casino slots
The top Spade game right now when it comes to slots is Dragons Gold. It contains a simple 5x3 reel, 15 paylines and 10 symbols, making it an easy game to understand and follow for beginners. If you are a more seasoned player, there is a free spins feature and bonus game waiting for you.
Summary of Spade games
Spade games are some of the best slots around, especially if you like your Asian-themed games. More importantly, you can play them at some of the best sweepstakes casinos in the US. The next step is to check out the reviews here to find your ideal operator.
Check out these great sweepstakes casinos!
Spade Gaming FAQ
🎰 What are the best Spade Gaming slots?
You can find reviews written about the best Spade slot games right here at SweepStakesCasino.com. We have tested the games ourselves and have provided you with the most important facts and stats.
📍 Where can I play Spade games?
You can find a full list of all the top US sweepstakes casinos that Spade games have. We recommend making use of our casino reviews in the community's guide section on the site in order to select the right operator for your gaming style.
💰 Can I play Spade slots for real money?
Here at SweepStakesCasino.com, you can find all of the ways in which you can play Spade Games for real money. The trick lies in looking for sweepstakes casinos with cash prizes and some games from the Spade developer in their portfolios.